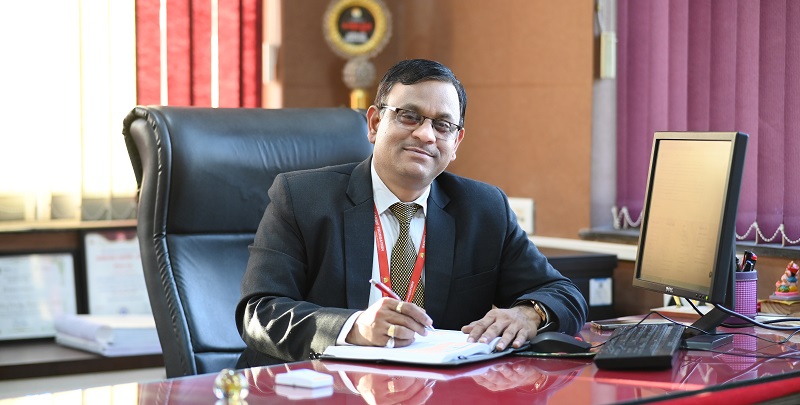 Dear Students,
It gives me immense pleasure to welcome you to Sandip Foundation's SITRC. Our aim is to impart top-quality technical and managerial education in a multicultural environment with the best facilities and a dedicated teaching staff to bring you the best of knowledge.
The modern infrastructure, an exemplary set of dedicated teaching professionals and the exhilarating atmosphere of the campus will surely take you to enviable heights in your intellectual development and help you achieve your future endeavors. To impart training we have a team of individuals with in-depth knowledge and industrial experience in the latest technical fields. Our sole purpose is to develop high quality technical personnel with sound knowledge on basic engineering & managerial principles who are able to adapt themselves to the ever changing business environment along with the highest ethical and moral values.
The aim behind all our co-curricular and extra-curricular activities is to provide an impetus for young minds to explore other possibilities while they pursue their individual disciplines. It is our belief that education should not be bound. Only then will our students reach their pinnacle of talent and passion. Our focus will always remain on raising efficient, confident and highly knowledgeable engineers, managers and entrepreneurs with global thinking and a futuristic mind set. I expect all my students to have a champion's attitude and an unquenchable thirst for knowledge.
At SITRC we will give you the power to dream, to aspire and to soar towards what you define as success. Let the sky be the limit. 
---
Dr. Milind M. Patil